Join The Provider Connection
Membership
The Provider Connection relies on membership dues to provide its services as a resource for local child care providers, teachers, and others interested in early childhood.
PACCC staff and currently enrolled PACCC families receive a free membership, and community members can join for a nominal annual fee.
Membership Costs
$30 per year per person
$25 per year licensed center membership for each classroom at the same center
$3 "Day Pass" - use of all resource materials; lamination $1 per yard; no material check-out
Member Benefits
Use of all equipment and resources listed on the Teacher Resources page
Discounted workshops ($5 off per class), and a subscription to the Provider Connection Newsletter
Lamination services (additional cost)
Copy machine (additional cost)
Become a Member
To become a new member or renew your current membership, please print and complete the membership application.
Return form and appropriate payment to:
PC Memberships
Palo Alto Community Child Care
3990 Ventura Court
Palo Alto, CA 94306
Hours of Operation
Monday
Tuesday
Wednesday
Thursday
Friday
Saturday
Sunday

9:00am - 1:00pm
9:00am - 1:00pm and 1:30pm - 5:00pm
9:00am - 1:00pm and 1:30pm - 5:00pm
10:00am - 1:00pm (hours may vary, please call ahead)
Closed
Open during CPR and First Aid classes only - See Schedule
Closed
Location and Contact Info
Beatriz Pastor, Outreach Coordinator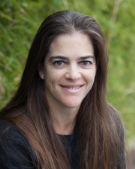 (650) 493-3100 | bpastor@paccc.org
3990 Ventura Court
Palo Alto, 94306
Near the PACCC main office at Ventura Community Center