Reflective Teaching Discussion Groups
Date: April 13th, 2017
Cost $0.00
An interactive professional development opportunity for teachers and the community! Join these topic-focused discussion groups to share your experiences and learn new perspectives. PACCC facilitators will be there to guide you and your colleagues through a session of thoughtful discussion and reflection.

Workshop dates:
1. Helping Children with Challenging Behaviors - April 13 - 6:30pm-8:30pm
2. How To Keep 4th and 5th Graders Engaged and Interested in School-Age Programs - April 18 - 6:30pm-8:30pm
3. Mindful Communication & Self-Care for Educators - April 27 - 6:30pm-8:30pm

Click the link for the full workshop flyer.


PLEASE LIST YOUR DESIRED WORKSHOP DATE in the CENTER field, along with your CENTER Name.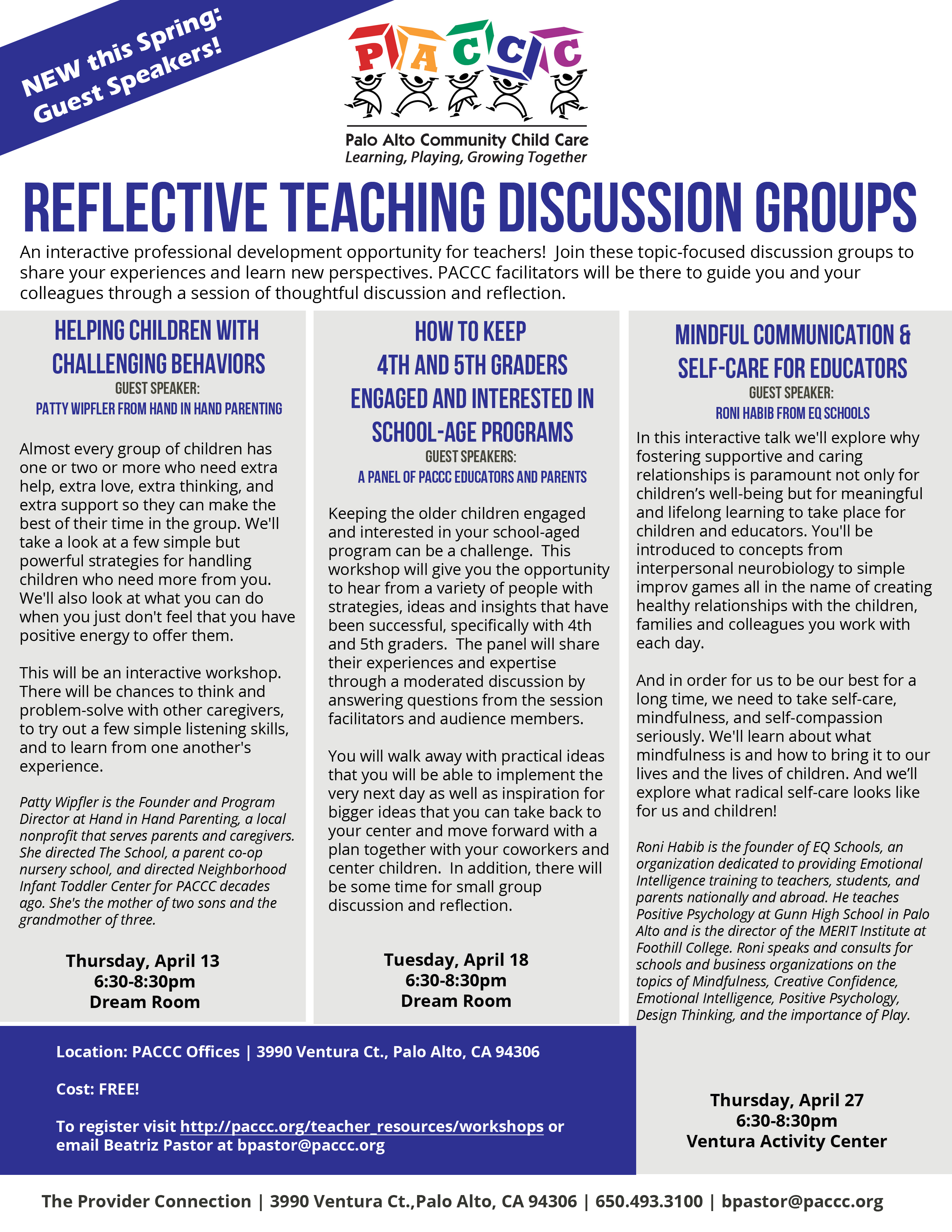 Workshop Registration
Please fill out the form below in order to sign up for this workshop.
All fields are required