April 11-17 | Week of the Young Child
January 1st, 2020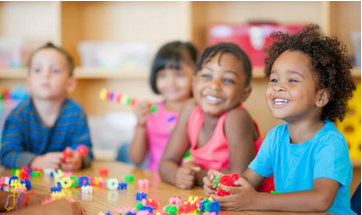 Join us April 11–17, 2020 for a week of fun-filled, themed days to celebrate our youngest learners! The Week of the Young Child™ is an annual celebration hosted by NAEYC to spotlight early learning, young children, their teachers, families, and communities.
While we designate the date and daily themes, celebrations are organized and coordinated by individual early childhood programs and community organizations providing services to young children and families. Celebrations can be tailored to meet your own needs!
Again this year, NAEYC is asking its members, centers, higher ed programs, and everyone else in the early education community to Step It Up (SIU) during WOYC™. We kept the same daily themes, but we challenge YOU to expand them! Spread the word about the importance of high-quality early learning, and the critical role early childhood educators play in a child's development and learning.
Children learn so much as they enjoy music, explore food and cooking, build together, create art, and celebrate their families! Get inspired by the activities below and plan your next year's celebration.