Exploratorium + Good Eggs + PACCC
October 19th, 2017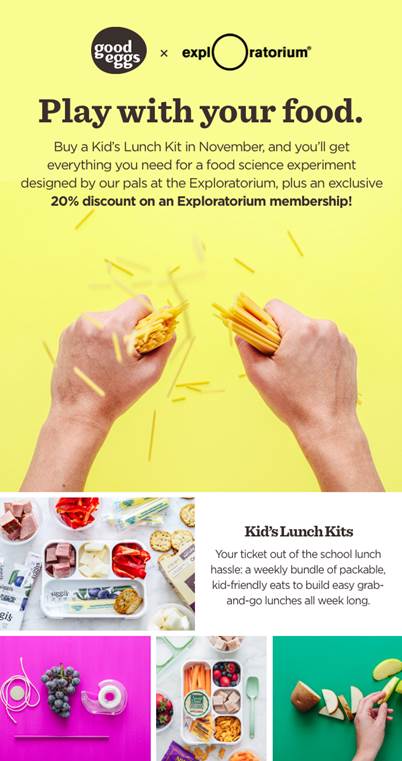 Support PACCC's Family Partnership Program
and get $25 of free groceries!
Participation is easy:
1. Fill your basket with all the best food
2. At checkout, enter the code PACCC17 to get $25 off.
All your orders during the months of October, Novemberand December will count back toward the fundraiser.
The Exploratorium + Good Eggs
Buy a Kid's Lunch Kit in November, and you'll get everything you need for a food science experiment designed by our pals at the Exploratorium, plus an exclusive 20% discount on an Exploratorium membership! This week you'll get the Exploratorium's "Magnetic Fruit" Science Snack, and your kit will include a rare earth magnet, a straw, and some grapes!

​