PHILOSOPHY OF CARE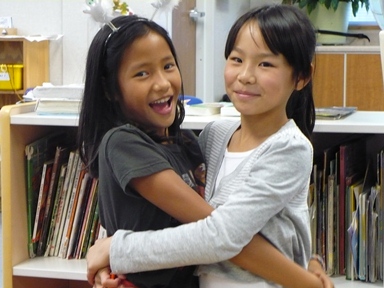 Our staff devote their professional lives to this field because they are motivated to do more than just take good care of children (although they do a very good job of that) – they are in this to love children. We can't wait to meet your child, we will treasure all of your child's wonderful and unique traits, and we will think about your child's best interests long after closing.
Whatever it takes.
Because we care deeply about each child, we will go out of our way to meet their individual needs. From customized toilet learning to supporting individual development to providing after school homework support to so much more, we will work with you to figure out how to help your child meet challenges and thrive.
Cognitive learning rests on social and emotional learning.
We pursue a holistic approach to education. Our methodology is based on research that shows how children's long term educational success depends on their ability to relate to others well and have internal resiliency. For example, at the preschool level, this means when we work on developing small motor skills, by allowing children to safely use scissors, we will also empower them so they learn how to respond appropriately when a peer has grabbed their scissors. At the school age level, we will provide support for their math homework– and we'll also give them opportunities to be a Junior Leader to develop leadership skills among their peers.
Curiosity driven education.
We also follow child development research that conclusively shows children learn best when they are learning about a topic they've chosen to care about. At every age level, our teachers pay close attention to what fascinates the children. Then it's our job to develop educational experiences around that curiosity. If everyone is talking about the latest pirate movie, the teacher will lead them to construct a ship and learn about sailing. If some children are crowding around a big spider outside, the teacher will show them a variety of insects and observe with them the anatomical differences.
The whole family is our mission.
Because you're asking us to be a second family for your child, it means we become family with you. We stand alongside you to share insights, encouragement, and the fun of participating in your child's development. Our staff have joined the lives of PACCC families such that we have together gone on weekend camping trips, attended college graduations of children that started out as toddlers in PACCC, and in one case, even drove a mother to the delivery room!