ADMINISTRATIVE STAFF

Lee Pfab, Executive Director
(650) 493-2361 ext 26 | lpfab@paccc.org
Lee was appointed Executive Director in March 2021. She began her career as a YMCA Program Leader and is now a dedicated community leader with over 30 years of non-profit experience. Staff and volunteers consider Lee a focused, strategic, growth-seeking professional. Lee is strategic and avoids being stuck in a box. She is not afraid to explore innovative ways to support staff, develop partnerships, balance a budget and serve the community. Her favorite weekend activities always include her fur baby. They enjoy spending time outdoors and bingeing the latest streaming series.
Lee currently serves as a member of the following: Palo Alto Chamber of Commerce Board of Directors, Stanford Children's Health Council, Palo Alto Advisory Committee on Early Care and Education (PAACECE), Strong Start Coalition of Santa Clara County, Silicon Valley Council of Nonprofits, Rotary Club of Palo Alto, Kiwanis Club of Palo Alto.
Melissa Roth,
Director of Programs
(650) 493-2361 ext 19 | mroth@paccc.org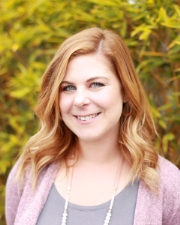 As Director of Programming, Melissa provides leadership, direction and management for all programming aspects of PACCC including professional development, enrollment, curriculum and quality assurance metrics. Melissa oversees our 8 infant-toddler and preschool programs and 11 school-age programs in collaboration with the Regional Coordinators, the Director of Culture and Learning, and the Enrollment and Curriculum Coordinator. The Director of Programming ensures that all PACCC programs provide exceptional care and education to children, support the needs of families, and ensures educators are thriving.
Melissa holds a B.S. degree in English from California State University East Bay and has been working in early childhood education and youth development since 2003. In Melissa's free time, she keeps herself busy with her blended family of 5 attending youth baseball and soccer games, Girl Scout events, and dance performances. Her and her family love to travel and take annual trips to Yosemite, Lake Tahoe, Hidden Valley Lake and Disneyland. She also volunteers with Unravel Pediatric Cancer and is a board member of the Macie Grace Foundation. Melissa is a member of the Local Early Education Planning Council for Santa Clara County (LPC) and National Association of the Education for Young Children (NAEYC).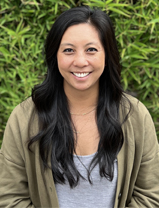 Jill Higareda, Curriculum & Enrollment Coordinator
(650) 493-2361 ext 16 | jhigareda@paccc.org
Jill was appointed to the position of Curriculum & Enrollment Coordinator in August 2022. Jill collaborates with Regional Coordinators and Center Directors to ensure quality and consistency in environments and curriculum across all centers. Jill also assists centers and families with their enrollment process and the managing of waitlists.
In 2011, Jill began her PACCC journey as the Assistant Director at El Carmelo Kids' Club. She then became the Center Director at Hoover Kids' Club in 2013, spending eight years there. Over her time with PACCC, Jill has been actively involved in agency-wide efforts by participating in the Wellness Committee, actively conducting observations across all PACCC centers with the Environmental Rating Scale (ERS), and overseeing School-Age programming and summer camps.
Jill holds two B.A. degrees; Child and Adolescent Development with a School-Age emphasis and Japanese Language from San Francisco State University. She also has a Master's in Teaching and holds a Multiple Subject Teaching Credential from University of San Francisco.

Dicie Hinaga, Chief Financial Officer
(650) 493-2361 ext 13 | dhinaga@paccc.org
Dicie joined PACCC as their Chief Financial Officer in 2015, bringing with her over thirty years of experience gained from technology sector finance roles. As the agency's Chief Financial Officer, she is responsible for managing the agency's annual budget and directing accounting, treasury, investor relations, risk management, tax, and audit operations at PACCC. She holds a B. S. degree in Business Administration from San Jose State University.
Erin Fox, Human Resources Generalist
(650) 493-2361 ext 18 | hr@paccc.org
Erin was named Palo Alto Community Child Care's first-ever Human Resources Generalist in July 2020. Over her many years with PACCC, she has had the pleasure of serving on several committees and participating in, as well as facilitating, numerous professional growth opportunities. Erin began her career with PACCC as Assistant Director at Ellen Thacher Children's Center in 2008. In 2015, she reached her ultimate career goal when she was promoted to Site Supervisor. However, her professional growth didn't stop there – an opportunity arose to shift gears and spread her wings to provide agency-wide support as Recruitment and Substitute Coordinator. This position naturally morphed into her current role of HR Generalist during the COVID-19 pandemic, when her knack for compliance and attention to detail was truly able to shine. Although she was new to the realm of HR, Erin was eager to continue growing both personally and professionally, while bringing her early childhood education experience right along with her. It's all about relationships!
Erin is a Bay Area native, born in San Jose, and spent the majority of her youth in Fremont. She attended California State University, Chico where she earned her BA in Child Development with a Minor in Criminal Justice. Most importantly, she learned how to thrive with the right amount of work-life balance. Erin is dedicated to everyone she serves through her work. She is also very passionate about movies, music, family, baseball/softball, good food and playing with her daughter.

Lisa Lewis-Cogswell, Director of Learning, Development & Culture
(650) 493-2361 ext 11 | llewis@paccc.org
As Director of Learning, Development and Culture, Lisa provides leadership, direction and management for all aspects of PACCC's staff and team development. Lisa has been instrumental in the innovation and oversight of PACCC's wellness, reflective practice, and professional development programs. Those who have worked with Lisa know that she is the person on the team to go to if you want to create an experience that cultivates relationships, lifelong learning, wellness and leadership. She is also your go-to person to elevate employee experience, engagement and wellbeing.
Lisa is passionate about designing and facilitating energizing gatherings and experiences that build meaningful connection and belonging, while also offering opportunities for learning and development. Lisa makes her biggest impact through leadership development, group facilitation, coaching and training. She enjoys leading workshops for educators on trauma-informed practices, mindfulness, self-care, stress management and resilience.
Lisa holds a B.S. in Human Development, and two Masters, in Clinical and Transpersonal Psychology. On the weekends you will find Lisa forest bathing with her husband, participating in community events in her town, or spending time learning something new. Her latest interests include permaculture and Qigong.