PACCC's infant-toddler centers provide highly attentive, relationship-based care for children from 2 months to 2 years old. Our low child-to-staff ratios enable us to meet the individual needs of each child in a safe and developmentally appropriate environment. Our experienced educators use research-based child development approaches to ensure your child will thrive and grow.
All of the centers have excellent facilities to support rich indoor and outdoor experiences. Our programs provide healthy, freshly cooked meals prepared by a chef trained in nutrition.
Enrollment in a PACCC infant-toddler center gives families priority enrollment for available spaces into PACCC's preschool centers, saving parents from uncertainty for the future and ensuring a continuity of care.

OUR LOCATIONS
4111 Alma Street
Palo Alto, California 94306
Maria, Center Director
itc@paccc.org | (650) 493-2240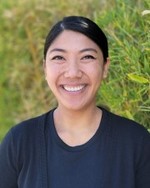 311 N California Ave
Palo Alto, California 94301
Hanh, Center Director
nitc@paccc.org | (650) 321-3493
3990 Ventura Court
Palo Alto, California 94306
Mary, Site Supervisor
stcdc@paccc.org | (650) 493-5990