Teacher & Staff Appreciation Week
May 1st, 2023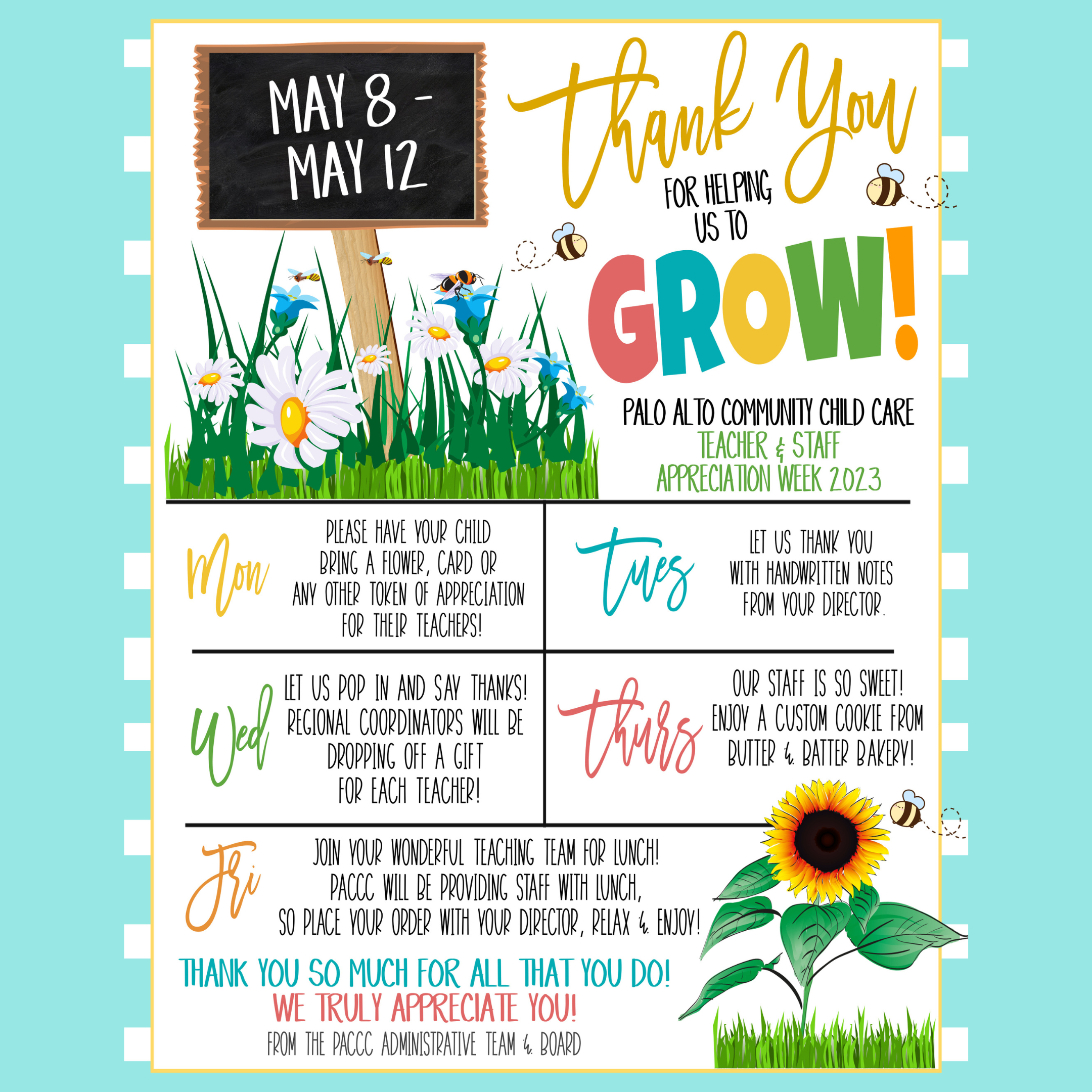 Teacher Appreciation Week is the week of May 8th-12th and we would like to invite you all to participate, along with the PACCC Administrative Team, in thanking our wonderful teachers and center staff!
Monday | Please have your child bring a flower, card or any other token of appreciation for their teachers!
Tuesday | Let us thank you with handwritten notes from your Director.
Wednesday | Let us pop in and say thanks! Regional Coordinators will be dropping off a gift for each teacher!
Thursday | Our staff is sweet! Enjoy a custom cookie from Butter & Batter Bakery!
Friday | Join your wonderful teaching team for lunch! PACCC will be provding staff with lunch, so place your order with your Director, relax, & enjoy.