PACCC's Center Partnership Program: A Q&A with Lisa Lewis
September 22nd, 2018
Recently we sat down with PACCC's Associate Director Lisa Lewis, to discuss the Center Partnership Program and the role of professional development at PACCC.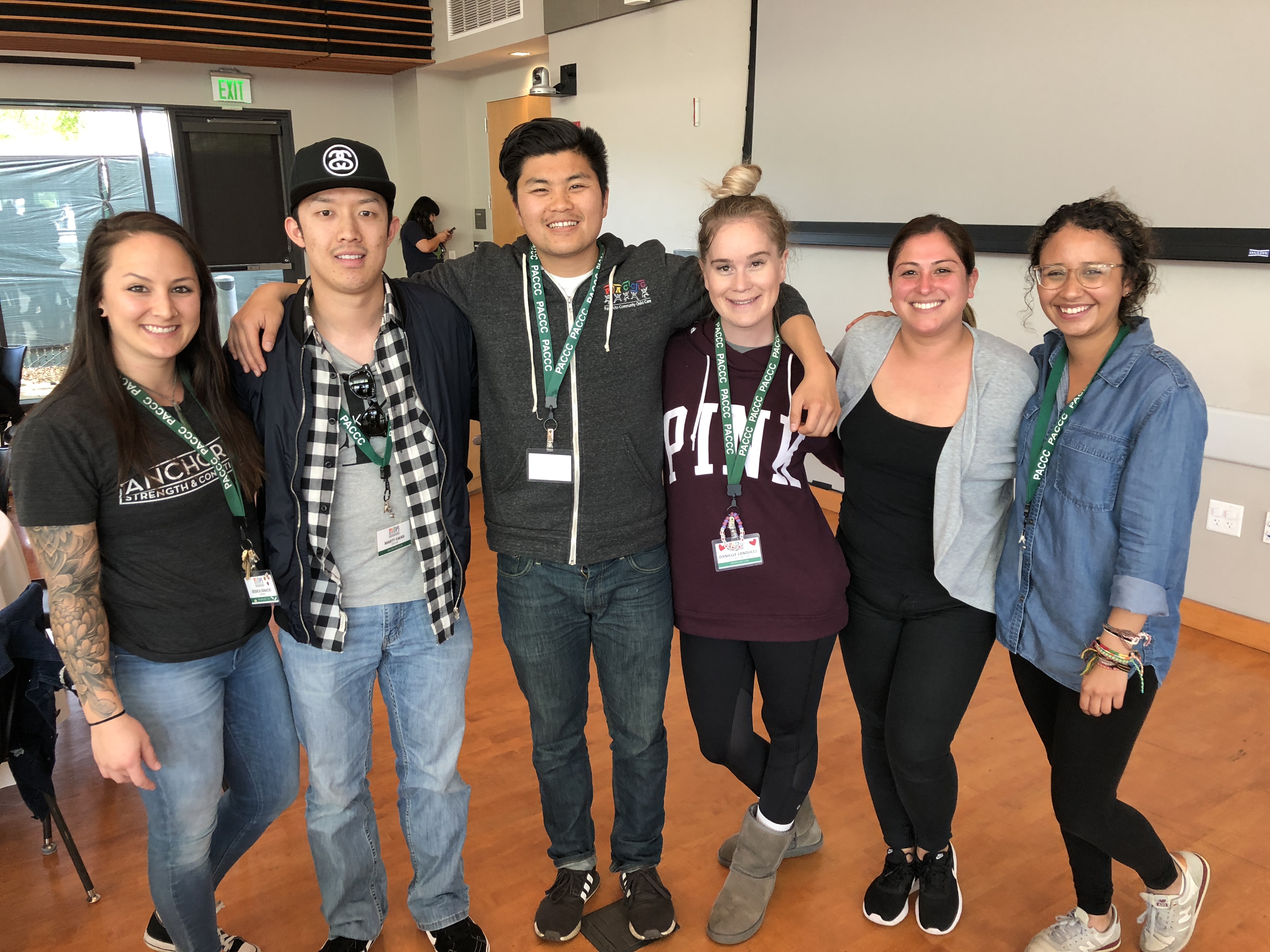 What is the Center Partnership Program (CPP) and why was it started?
The Center Partnership Program (CPP) was started in 2016 as an extension of PACCC's Reflective Practice Program*. Staff wanted a way to continue reflective practice throughout the year, while creating more connection, support and learning outside of their own centers.
*"Reflective Practice is thinking, observing, listening, inquiring, and discovering with intention in order to enhance our personal and professional growth and learning and to inspire us as we embrace PACCC's vision, mission, and values". - PACCC Reflective Practice Statement
What has the CPP done in the past and how have staff benefited?
The program was originally developed and implemented by pairing two PACCC centers together for a year in order for them to gain mutual support with program goals, engage in reflective practice, get to know the partner center and enjoy activities and staff meetings together.
The first two years of CPP have really demonstrated how valuable it is for educators to come together, taking time to self-reflect, learn, play and grow together! Many new ideas were shared and generated by visiting partner center programs and the cross-pollination of staff.
This fall the CPP is focusing on content from the Transforming Challenging Behavior Conference. Can you tell us more about this conference?
This year PACCC invested in an online conference which gives each center access to video presentation from experts who focus on the knowledge, skills and strategies needed to understand and work effectively with difficult behaviors.
PACCC staff will choose which center they want to visit as well as which topic they want to learn about. It will be a valuable opportunity for educators from all 19 PACCC centers to visit the other centers and enjoy a meaningful discussion with their colleagues!
How many sessions will be offered and what will each session entail?
The CPP discussion facilitators are hosting eight sessions for PACCC staff to choose from. Six of the sessions are being held at PACCC centers and three will be held at the main PACCC office. Dinner will be provided and sessions will begin with a brief tour of the center or an activity to get to know each other. Staff view the video presentation and then engage in reflective discussions together. These discussions will aim to help our educators reflect on their own practices and ultimately lead to more learning, growth and improvements in the classroom.

Are any sessions available to the public? If yes, how do they register?
Yes, three of the sessions offered this fall are also offered to the community through The Provider Connection, PACCC's education and outreach facility. For more information and to register click here. Registration is being offered for free to our community. Participants should come prepared to engage in reflective discussions following the video topic presentation.
How does investing in the continuing education of staff support PACCC's mission and values?
As a leader in Palo Alto, with a mission to provide high quality child care, we continually live our values of lifelong learning and leadership, to offer opportunities for our dedicated quality teachers to continually self-reflect, learn, play and grow.
For more information on professional development in PACCC, read the annual report article "The Importance of PACCC's Valued Educators" in our latest annual report.