COVID-19 Mask & Health Protocol Updates
March 2nd, 2022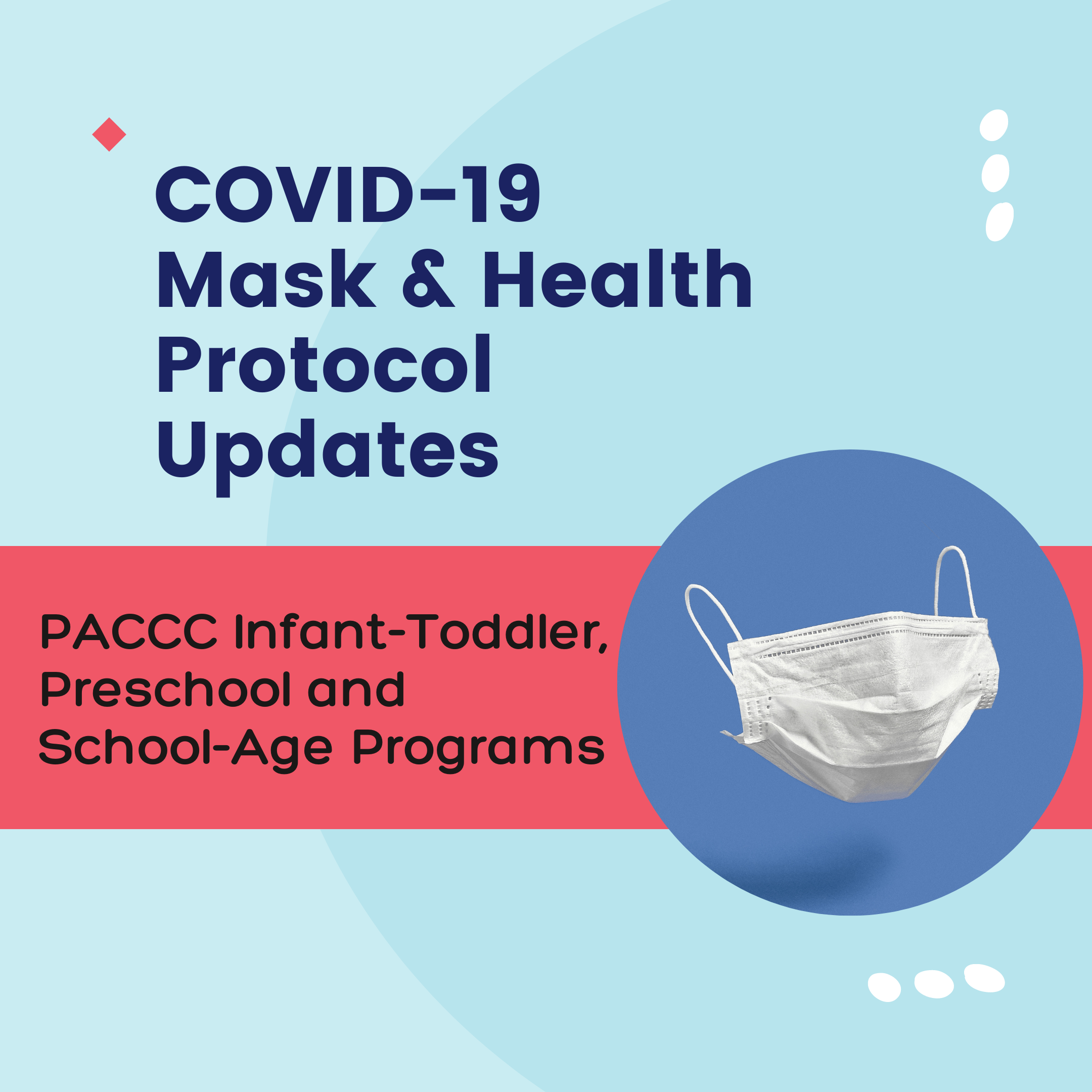 PACCC has been able to operate during the ever-changing ebbs and flows of the COVID-19 pandemic. Mitigation efforts on behalf of staff, parents and children have been key to keeping everyone safe. Thank you for your commitment to our community.
Beginning Monday, March 14, masking protocol in all PACCC centers will move from required to recommended. This change in protocol aligns with the recent guidance issued by the California Department of Public Health, the Santa Clara County Public Health Department and California Community Care Licensing. At this time, we will also re-open our center doors to parents who wish to observe or engage in the program.
In addition, the written daily health cards in Learning Genie will no longer be required. In lieu of the written forms, families and staff will be required to complete visual health checks.
Family choice is important as we move forward. Let's continue to be vigilant about the safety of our children.
Masking protocol may change at any moment. Parents are asked to ensure their child has a mask with them daily.
Parents are encouraged to discuss their masking expectations with their school-age children.
Parents in infant-toddler and preschool programs are encouraged to share their families' masking expectations with PACCC staff.
Parents are asked to continue following instituted guidance when a member of their household or a close contact is displaying symptoms or is identified as having COVID-19.
All eligible members of PACCC families are encouraged to be vaccinated and boosted.
Thank you for trusting PACCC to maintain high levels of care and safety for your children during these unprecedented times.
Child Care Guidance for Exporsures
Child Care Guidance for When Child is Sick or Tests Positive