2021-2022 Annual Report
April 27th, 2023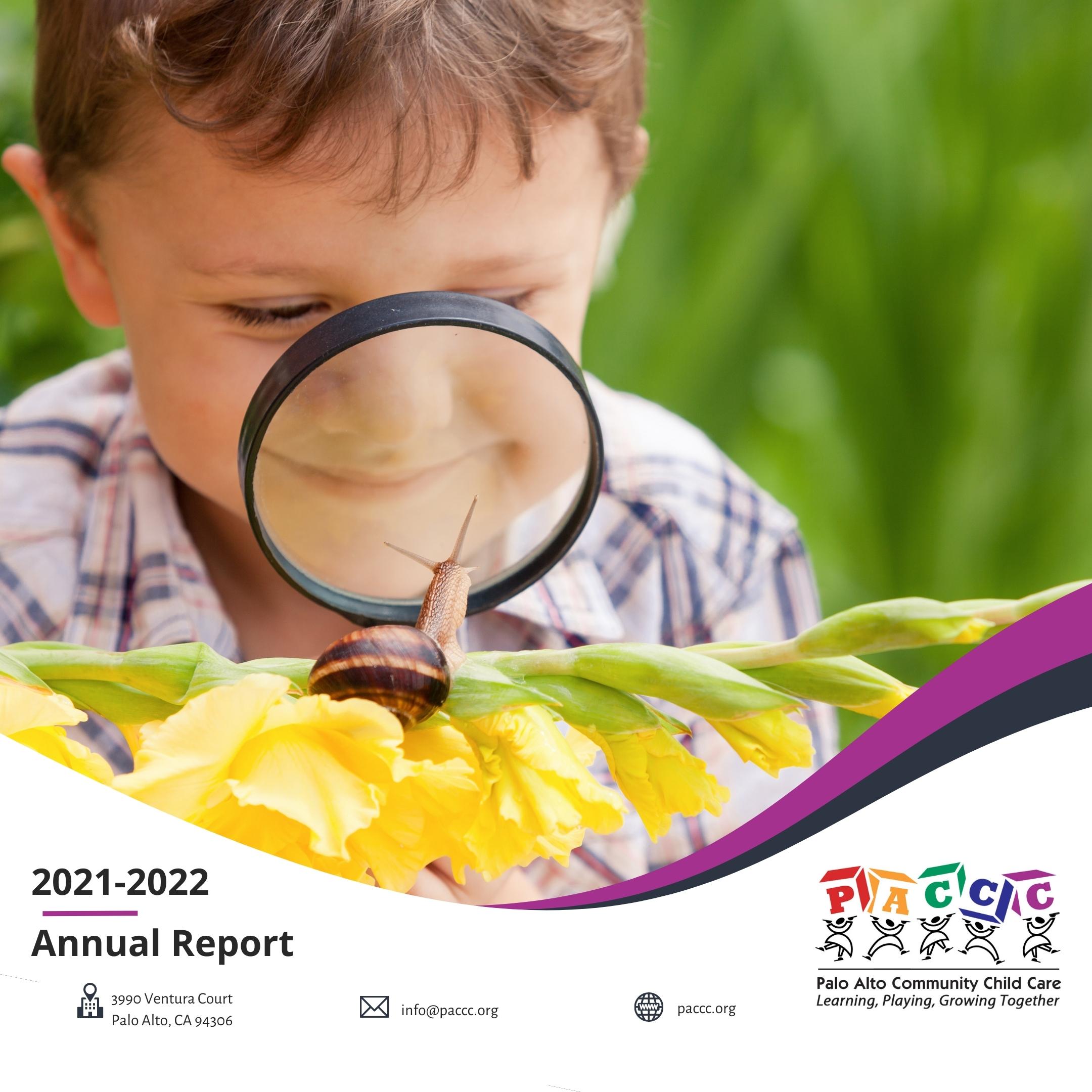 Our Investment...
In 2021-2022, Palo Alto Community Child Care raised more than $162,000 in services and activities to fulfil the needs of our community through early education and youth development, working alongside families and community stakeholders to elevate programs.
Helping the Community One Family at a Time...
In order to sustain a thriving and supportive community, we help one family at a time by providing basic service needs of early childhood education and youth development. Research shows, connecting families to financial services and any support they need leads to opportunities for children and helps families stay strong and intact. As part of our mission, we work to develop funding resources and outreach for low-income families within our local community, securing a better tomorrow.
Educators Growing Through Ongoing Professional Development...
PACCC launched a framework to guide our agency with the objective to Shine, Adapt, and Grow in all areas of quality and bring our vision to the forefront through leadership management, Quality Matters, developmental assets, PAUSD Promise, P-3 Alignment, Desired Results (DRDP), Environmental Rating Scales (ERS), educational policies, and taking initiative to go beyond licensing standards.