PACCC'S FAMILY PARTNERSHIP PROGRAM
In keeping with our mission, PACCC seeks opportunities to develop funding resources and outreach for low-income families in the local community.
PACCC leverages funding from the City of Palo Alto, the State of California (in partnership with the Palo Alto Unified School District) and its own fundraising efforts to provide high quality early childhood programs for qualifying families.
How to Apply
Review the income guidelines and funding criteria to see if you are eligible for services through the City of Palo Alto or California State Department of Education.
Complete the financial aid application and return it to PACCC's Financial Aid Specialist, Denise Rodriquez, by:
Mailing to: 3990 Ventura Court, Palo Alto, CA 94306, Attention: Cipriana Morin Ramos
Faxing to: (650) 493-0936 Attention: Denise Rodriquez
Emailing to: fpp@paccc.org
Complete the appropriate enrollment application(s).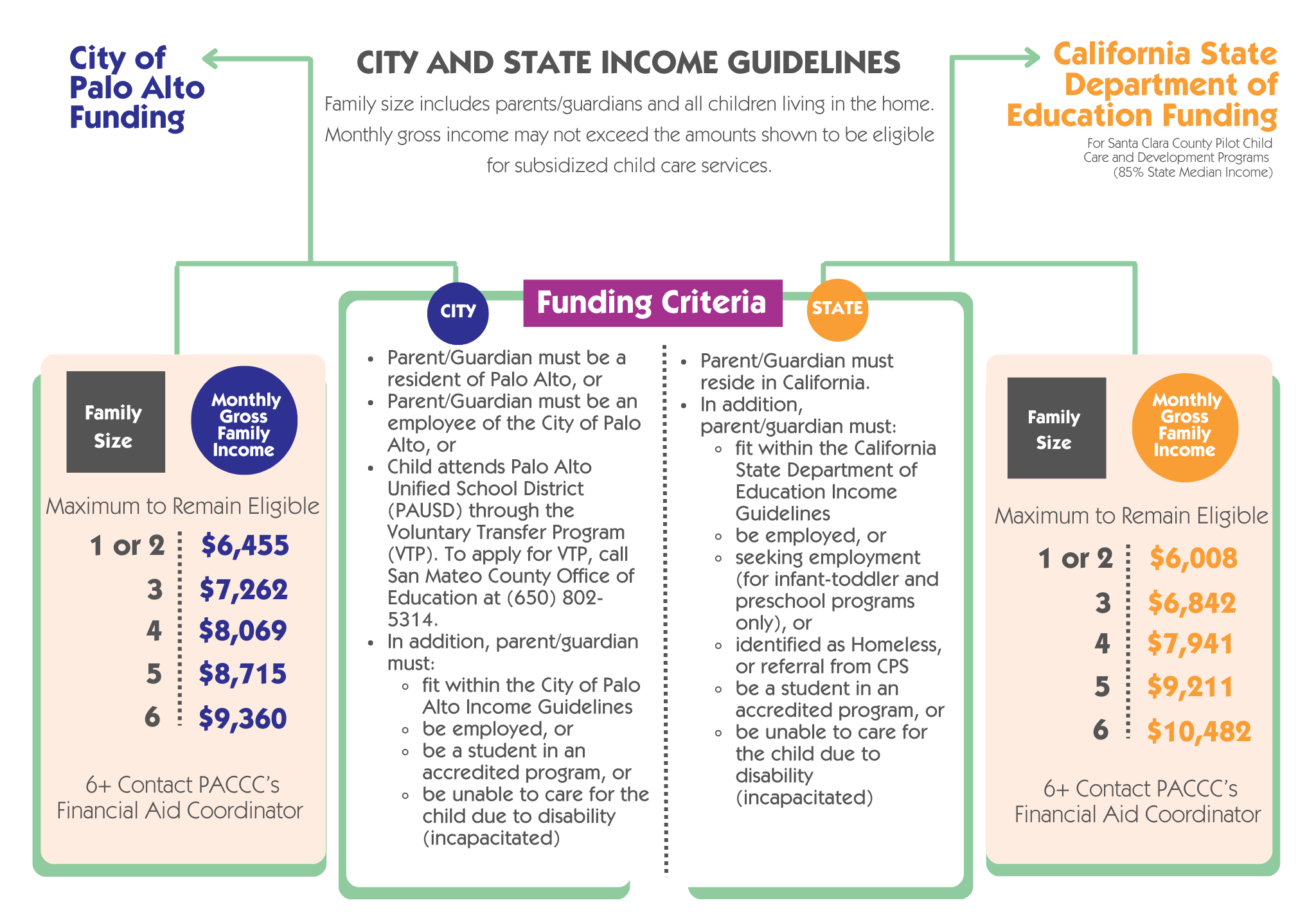 Financial Aid Application