Neighborhood Infant-Toddler Center (NITC)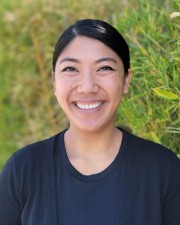 Hanh, Center Director
311 N California Ave
Palo Alto, California 94301
nitc@paccc.org | (650) 321-3493
Apply for space at Neighborhood Infant-Toddler Center (NITC)
Ages Served
2 months to 2 years

Ratio 1:4
Hours
7:30am - 5:30pm

Schedule Options
Full Day | Monday - Friday, 7:30am - 5:30pm
No part day options at this time.

Nutrition
Healthy hot lunch and snacks served daily
About the Director
I believe children learn to self-explore and self-navigate their day through play. Play is the most important way for children to develop their lifelong skills such as social skills, communication skills, problem-solving skills, and so much more! My goal is to provide an enriching environment where children can excel to their fullest potential. I want children to explore confidently and grow from their daily interactions with peers.
Tours
Virtual and in-person tours available. Please email nitc@paccc.org to schedule a tour.
View all Infant-Toddler Centers