May Fete Fair & Parade
March 17th, 2022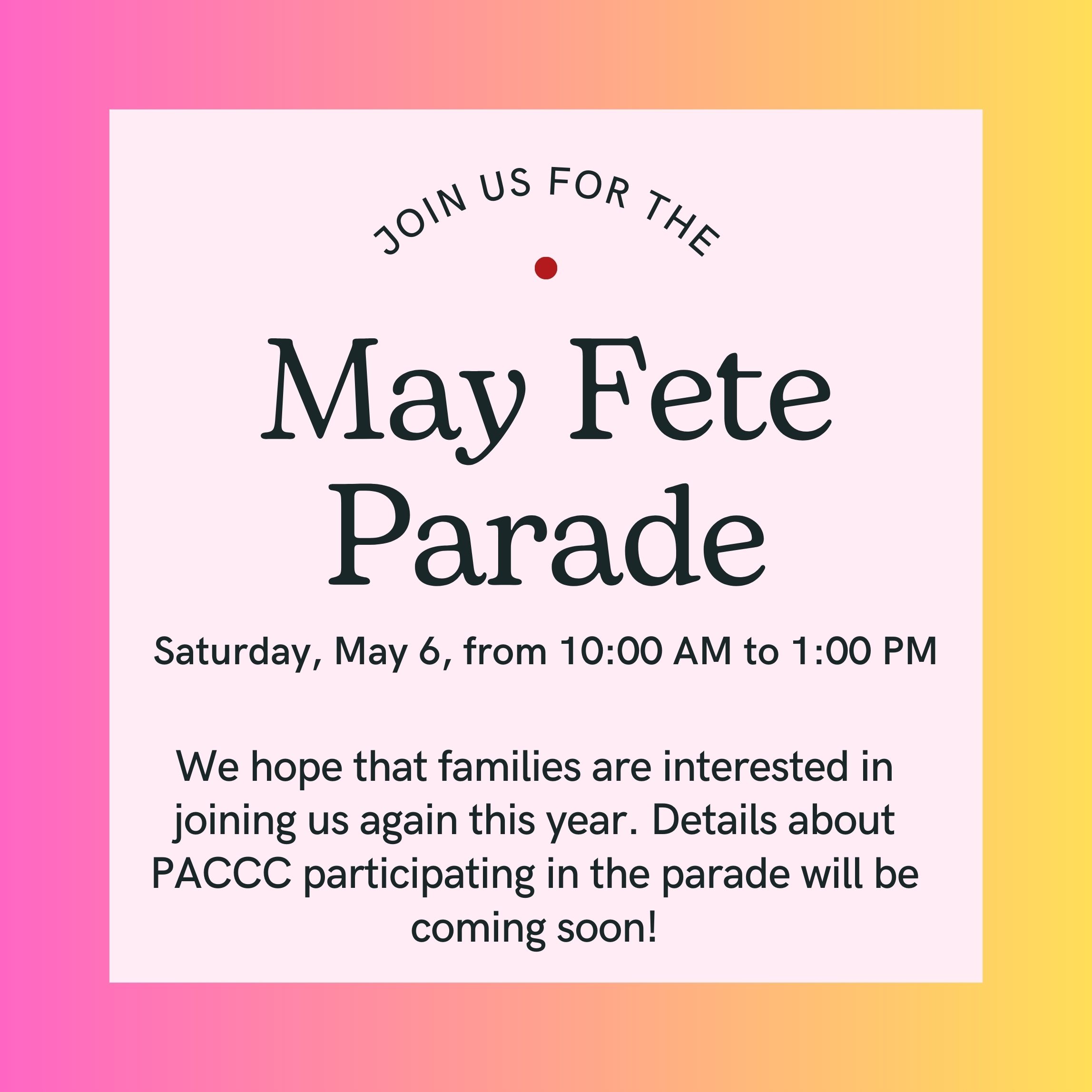 SAVE THE DATE!
The Palo Alto May Féte Fair will return this year! It is just about 10 weeks from now.
The Palo Alto Kiwanis Club has begun organizing for this wonderful community event, which will be on Saturday, May 6, from 10:00 AM to 1:00 PM, in Heritage Park at the corner of Waverley and Homer, at the conclusion of the May Féte Parade.
We hope that families are interested in joining us again this year. Details about PACCC participating in the parade will be coming soon!
More details to come soon!