Board Member Highlight | Cynthia Wood
February 15th, 2023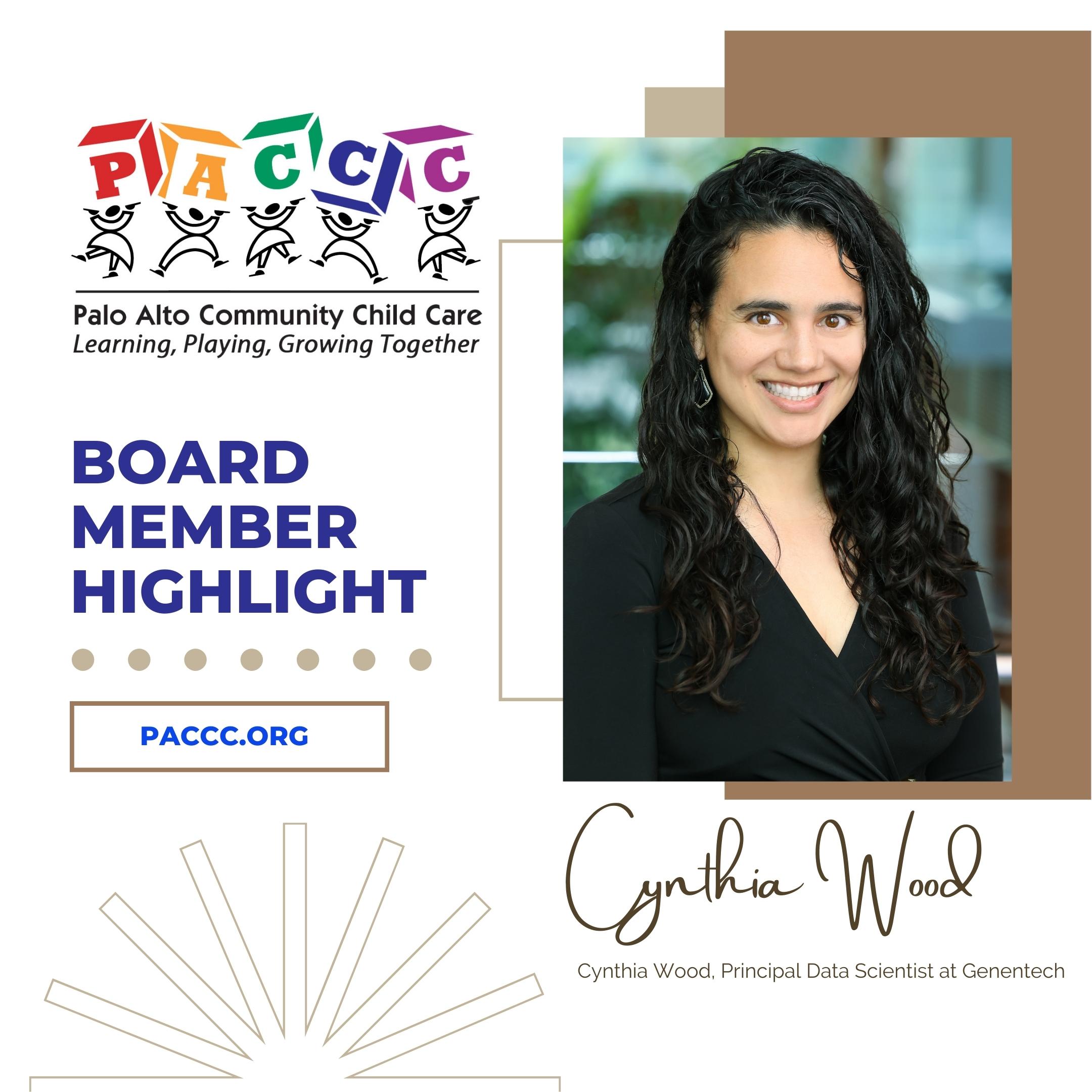 Cynthia Wood, Principal Data Scientist at Genentech, joined PACCC in 2019 when her eldest son was an infant. Navigating early childhood education as first time parents is quite challenging, and PACCC made it less complicated. Her entire family felt extremely supported as soon as they joined. She has been able to move up in her career while her two boys flourish in the right environment.

Cynthia has infinite gratitude for PACCC staff and teachers. Early in the pandemic her family welcomed their second son, PACCC teachers were the very few people they saw and had a strong connection with. They were always there to help her family through the transition of becoming a family of four during unusual times.

Cynthia is a firm believer that education starts on day one. PACCC efforts to support each child's individual needs while celebrating the cultures of all kids in the program truly makes it a place to thrive. As a board member, Cynthia aims to give back to PACCC as an organization, support its growth and hopefully make it accessible to even more families from different backgrounds.